PARTNERS

BURLEIGH BULLDOGS  FOOTBALL CLUB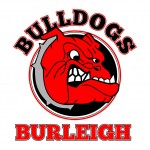 Burleigh Heads Soccer Club is part of a large sporting complex called PIZZEY PARK, located at Mermaid Waters in the heart of the Gold Coast, Australia's number one tourist destination spot.
(GPS 153º 25' 9″ East and 28º 04' 17″ South).
The club was formally established in 1983, with members that were dedicated to a world sport, making this into a growing and expanding club.
With player's ages ranging from five to eighteen years for juniors and sixteen years and above for the senior teams – these ages also apply to the junior girls and senior women's teams.
Over the years the club has gone from strength to strength, with a committed and well organised core of volunteer member's that form the Committee of the club, which is duly elected.
The committee has the task of having to run the club, but more importantly to continue the development of soccer in a way that is successful with coaches that have an accredited level of coaching for all the players at the club.
As the name of the club implies a sense of spirit has evolved over the years and with this the mascot for the club has become the good old …
"BULLDOG" … Which has the reputation of a good sporting fighter that never gives up trying!
HISTORY
During the 1980-81 season a group of players from the PALM BEACH SOCCER CLUB broke away to start the BURLEIGH HEADS SOCCER CLUB.
"The HAMMERS" as we were known then played in the colours of West Ham (maroon and blue).
Our first games were played at the Salk Oval in Currumbin. This was our home ground for approximately 2.5 years.
Pizzey Park was available but we were unable to relocate there until we could field a junior team.
Read more>>
GROUND CLOSURE INFORMATION
You can get ground closure information for Pizzey Park Grounds as follows:
Clubhouse Phone Message phone 5535 7077 is updated after 3pm, (unless the grounds have been closed earlier) on training & competition nights.
Or a decision is often made for Saturday at 7am, following wet weather.
For general ground information click here
Gold Coast Parks Hotline: ph 55817827 (however this is not updated after 3pm on Friday)
Calmon IT is based in Burleigh on the Gold Coast.
We've Got What It Takes
Welcome to Calmon where our focus is Software Solutions.
As your local web design and software house, we cater to your business needs where we build Websites and Applications that will be an asset not a liability.
When you're ready to invest in Software and/or a Website for your business, we provide design and development expertise with Calmon's professional Australian based team.
Each website is customised to meet your business needs and is designed with your choice of components.
Calmon uses the latest in PHP development and design solutions to give your site the edge and provide you with features designed to enhance the sales of your products.
If you would like to discuss further what we can do for you, please contact me and mention GC Masters?
You can phone me on 1300 768 568 or E-mail me  fcalmon@calmon.com.au

Let's face it, you want to make more sales and have a website that can generate as much money as possible.
We can build your website and provide eCommerce tools from customised online systems based on JOOMLA, WordPress or any CMS.
Or, we can develop your system from start to finish creating a fully personalised website.
We have the experience and will incorporate the components with a seamless flow through the website.