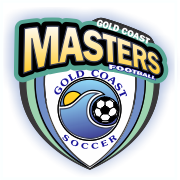 GC Masters is proud to announce to you that the Store is now open to purchase
GC Masters Puma Apparel.
Polos, Hoodies, Jackets, and Tees with more to be added shortly.
All profits go back to your Club to help to improve amenities and fields for GC Masters Soccer.
Simply click on the image below to visit the Site
Puma SE, branded as Puma, is a German multinational company that designs and manufactures
athletic and casual footwear, apparel and accessories. PUMA is headquartered in Herzogenaurach, Bavaria, Germany & is the third largest sportswear manufacturer in the world.
The company was founded in 1948 by Rudolf Dassler and now employs more than 13,000 people worldwide
and distributes its products in more than 120 countries.
Puma offers products for Basketball, Football, Running, Training & Fitness, Golf, Motorsports & Sportstyle.
In the past, it sponsored a number of legendary athletes, including Pelé, Eusébio, Johan Cruyff, Diego Maradona, Lothar Matthaus, Clyde Frazier, Jim Hines, Boris Becker, Martina Navratilova, Tommie Smith, Joe Namath, Linford Christie, Colin Jackson, Heike Drechsler and Michael Schumacher among others.
Currently, international footballers Cesc Fàbregas, Sergio Agüero, Antoine Griezmann, Hector Bellerin,
Yaya Touré, Olivier Giroud, Marco Reus, Romelu Lukaku, Luis Suárez, David Silva, Vincent Kompany
& many more are sporting Puma football boots.
In Australia, Puma sponsors Melbourne City in the 2020/21 Season.
In terms of football clubs, Puma sponsors Manchester City, Borussia Dortmund, Independiente, C.D. Guadalajara , A.C. Milan, L.D.U. Quito, Olympique de Marseille,Sociedade Esportiva Palmeiras, Borussia Mönchengladbach and Bengaluru FC.
National football teams Italy, Serbia, Switzerland, Austria, Cameroon, Ivory Coast, Ghana, Senegal
and Uruguay and Olympic Handball Champion Denmark are also endorsed.
Please contact us on enquiries@teamwearaust.com.au